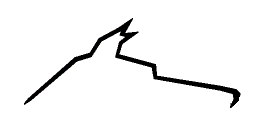 Simulation Kit
---
Simulation Analysis Through Object-Oriented Modeling.

Simulation Kit is a collection of objects specifically developed for continuous system modeling and simulation on NEXTSTEP computers. Used in conjunction with the NEXTSTEP development environment, the Simulation Kit provides the ideal conditions for developing and analyzing object-oriented simulations.

Through powerful and easy-to-use tools Simulation Kit serves the need for Numerical Analysis, Mechanical Engineering, Electrical Engineering, Thermodynamics, Chemical Engineering and Control Systems.

The object-oriented nature of the Simulation Kit allows simulation elements to be independently validated. In addition, structuring, sequencing, and execution of the simulation is performed by the core objects without direct user intervention. This means that more time can be spent validating the simulation rather than debugging it.

Features:

The Simulation Kit is the only continuous simulation product available under NEXTSTEP.

The Simulation Kit provides a truly object-oriented modeling and simulation environment.

The Simulation Kit allows sequential or parallel execution of processes as well as multiple clocks at different rates for advanced applications.

The Simulation Kit is flexible, reliable, reusable, and user-extensible.

The Simulation Kit includes source code and documentation for nineteen example objects and simulations.

Requires NEXTSTEP Release 3.1 or higher.

Now shipping in Multi-Architecture Binary (MAB) format.