Major announcement: February 2, 2013 Ground Hog day ; We were sucessful with the below endeavor in 2004 and now it is time to unleash the 2013 proposal to release the NeXT and Openstep source code to the diehard guardians of the NeXT community , please feel free to fill out the survey at bottom of page ,I'm modifiyng the old CGI scripts so hopefully it'll work and I'll forward reponses as one document to my contacts at Apple legal and they said they will forward through to the appropriate VP , it is worth a try even though they said the chance of success is slim , we are just the group to do it.
Our original Endeavor that has been approved by Apple !
Black Hole, Incorporated and Apple Computer ,
We now have official permission from Apple Legal to take care of NeXTSTEP 3.3 and Openstep 4.2 distribution related issues for black hardware from Apple. Basically there are some of us the would like to take the ball and run with it and squash Microsoft on Intel . For many of us it will be difficult to hold back new drivers may appear out of no where, brings a tear to the eye to the NeXT community , (you the man Steve!)
Thanks everyone for your participation in this endeavor it worked!
Basically we'll offer $99 for User, Developer and Y2k patch cd's choice of 3.3 for 4.2 and 1/2 price for academic or $49, this will keep the lights on and cover labor.
We'll offer tech support reasonably and carry the torch for the NeXT community wahooooo to the future , if you had access to an OS like this would you ......... over nobody says it s over until...
Mr. Blessin,
To confirm, we understand that you desire to provide the following services for NeXT m68k-based personal computers:
* backups
* restores
* upgrades to Y2K-compliant versions for both NeXTSTEP and OpenStep operating systems,though again only for NeXT hardware.
Under the circumstances, we don't believe we have issues with you providing such services, and we require no further information or consideration from you.
Sincerely, Ernest Prabhakar Apple Computer
On Jun 18, 2004, at , Rob Blessin wrote: >
Hello Ernest Prabhakar:
Thank you ,awesome, I sincerely appreciate it!
Do you want to fax me something official from Apple Legal or email a statement that I can put on the website or is it OK to use this email as verification.
Best regards Rob Blessin
:There is nothing official.
This email is for your records.
If anyone has concerns, they can contact me directly.
Best, Ernie P.
Openstep 2004, serious project Apple to offer Openstep 4.2 V 11 Software on Intel AKA Mac OS X Server AKA "Marklar" for Intel. Openstep is the alternative to Windows Intel operating system for the rest of us. 2006 Apple now shipping OS X on Intel ! You will help us to better support this endeavor by recommending or purchasing the outstanding new Apple products. When you purchase new Apple products , it shows a small appreciation of Black Hole efforts to Apples continuing support NeXT/ Apple original customer base.
Denver, CO -August 2, 2006 The Great Petition Revival to save Openstep 2002 Operating System Software for the NeXT Millennium. Oh Yeah Openstep runs on Intel AKA Mac OS X. Now that Apple has transitioned Openstep to Mac OSX with Intel processors , it is basically Openstep AKA 10X and that is cool and our Mac Mini duo is impressive. I personally am using PIP with the mini mac duo and I think interactive TV's future is close and hope Black Hole , Inc and Apple lead the way to the future!
Presenting from the Twilight Zone amazing customers projects "Barry" his polished Magnesium Cube took 3rd place nationally in a computer mode contest and inspired us to add it to our cube project , let the revolution begin! 800 of us so far prefer having a choice of Operating systems on Intel!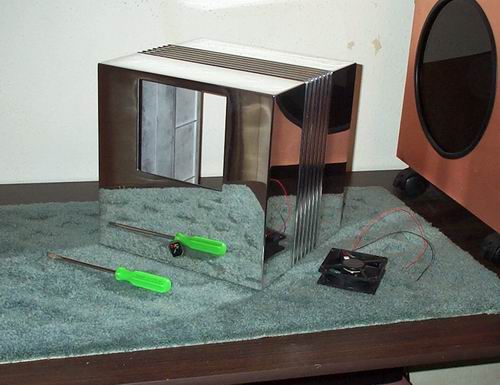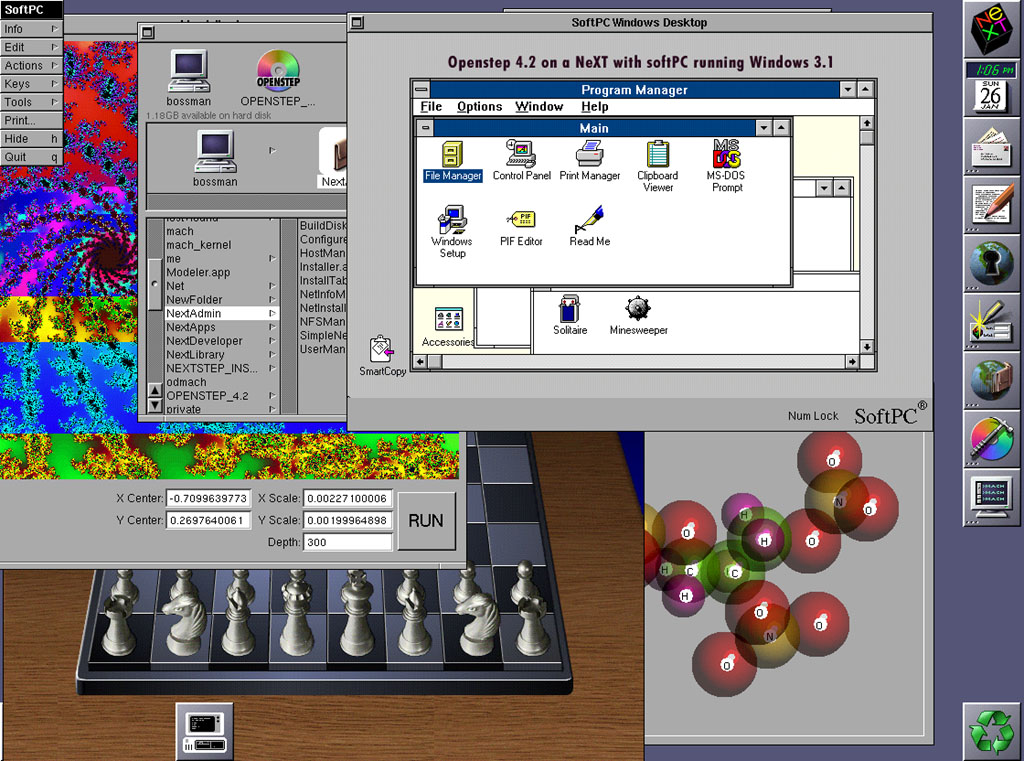 ---
Great Information Links, please note these are not at the Black Hole site .
I need to check these as of 2/2/2013 and probably update the links , the survey is below this:
NeXT Brochures & NeXT World Articles , we recently received the old NeXT World Computers, so I figured what the heck!
NEXT Answers Drivers, Floppy Images Y2k patches Hidden archive at Apple!!!!!!!!!!
NeXT World Article by Simson Garfinkle, On the burning NeXT Cube
NeXTSTEP and Openstep FAQ answers to your questions!
Black Hole NeXT Computer and Stuff Slide Show!
Frank Siegert Mac to NeXT file Sharing and Printing here's how
What the heck is MAC OS X Server anyway?
What the heck is this new Darwin OS anyway, spells hope?
And the survey says, what the heck why not save Openstep and NeXTSTEP by releasing the source code to the NeXT Community?
This image was done on my NeXT Turbo Cube with Dimension board running Openstep 4.2 , Mandelbrot Application and I converted the Tiff to WWW Gif using Gifomatic, then used Gator FTP and Gatekeeper /PPP software to put it on the site , it took about 5 minutes. Rob Blessin.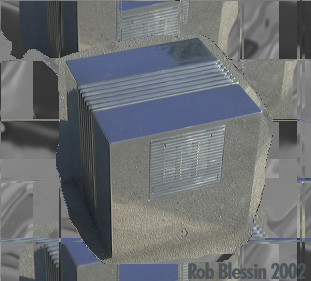 Copyright 2004 Black Hole, Incorporated, all rights reserved.
Design and layout by Rob Blessin